Individual, Couple & Family Counselling
Individual adult counselling and couple sessions are available, in-person, in my studio office, located in the Beltline area of Calgary. Individual, couple, or adult family sessions are also available over video conferencing. Areas that I have clinical experience and interests in are depression, anxiety, disability, palliative work, grief and loss, LGBTQIA2S+ identities, psychedelic integration, trauma, and domestic violence. Sessions costs are 120.00/1 hour or 180.00/1.5 hours. I recommend 1.5 hour sessions for couple and family work.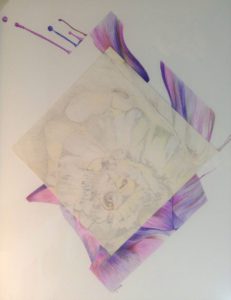 Grief, Loss & Bereavement Groups
Hospice and palliative work has been a touchstone for me for over half my career and is very close to my heart. With this, has come deep experience with grief, loss, and bereavement. The individuals, families and communities who are affected when someone close to them dies can feel unanchored, deeply bereft, relieved, or ambivalent.
All feelings can come up during this time and none of them are wrong.
While there is sometimes support available, it is still very possible to feel very much alone with your grief. Loss and grief can also occur outside of the context of death. We are living through a time of great loss right now, as we are required to be apart from loved ones in care, away from extended family or friends, unable to give and receive physical affection in the same ways. Many have had whole livelihoods taken away due to the drastic effects of the pandemic on their career fields. Many are working extensive hours with very little support on the front lines of this pandemic. Loss of identity and sense of self is real. Emotional and physical fatigue is real. Isolation is helping to keep us safe but is also causing loss on a number of levels.
Hive & Heart is offering 8 week group sessions to support people through these complex times. There will be expressive arts elements offered in these sessions which allows the participants to deepen exploration. Groups will be small and run in closed cohorts to allow for deepening of discussion, supports, and reflective processing. Group costs are 45.00 per attendee, for each 1.5 hour session.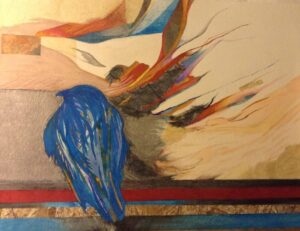 Creative Arts Community Projects
I believe that creating art together as part of a community or project can offer continuing connections and resilience to the participants involved, and the communities who may benefit from the final outcome. I have had some fantastic opportunities to collaborate with other artists and to encourage people from all walks of life to express themselves creatively. Some tough topics can be more readily approached through use of the arts as a vehicle for expression. Art can be used as a sanctuary from challenges, but can also help address them and offer thoughtful dialogues. I am open to collaborative projects or contract work in this area.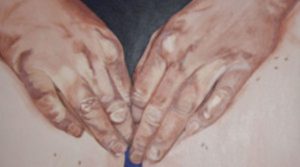 Expressive arts modalities are available as an adjunct to all of my services